Welcome to
Path of Positivity
A unique challenge blog designed to inspire, nurture
and provide support for the soul by creating a positive path to follow...
Challenge #25 Growth
Whoopsie Daisy! I forgot to pot this! ugh!
Here is a cutie image from Sparkle N Sprinkle, Rusty's Birdhouse colored with copics on a collection of layered DPs and a sentiment from Scribbles Designs.
THIS MONTH'S GUEST SPONSOR...
We are very pleased to have
Sparkle N Sprinkle
back as our guest sponsor for this month's challenge. Here is a refresher of what they are all about...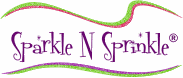 entered into...