Welcome to
Path of Positivity
A unique challenge blog designed to inspire, nurture
and provide support for the soul by creating a positive path to follow...
Challenge #12 Peace
With the theme of Peace, I found myself drawn to this image of
Chickadees
from
Sparkle N Sprinkle
. I wanted a soft elegant feel to the card and used a combination of rice papers, simple shapes and paper flowers. The image was colored with copics also in soft hues.
The sponsor this month....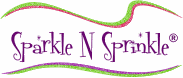 Sparkle N Sprinkle is a small company with a big heart owned and operated by Margaret Myers. SNS specializes in hand-mixed embossing powders and glitters. Our quality, deeply etched rubber stamps are closely cropped on Cling Mount Cushion ready for your acrylic block. Produced in our local Shoppe in Ruskin, Florida, the stamps are already indexed on a laminated color storage sheet for your convenience. SNS sells a variety of other paper crafting tools and products, including a new line of digital stamps and many other exclusive products. You can find Sparkle N Sprinkle on line at: http://sparklensprinkle.com
I've entered the Chickadees into...
************
Life Goes On...
Well, you'd be glad to know I'm chasing my butt around trying to get caught up again... LOL
And our household is puppy-ized for the most part although we're finding all kinds of fun things to chew on around the house.
Here's our boy... Aladdin's Good Time Charli
A very close B&W photo taken on one of his many visits out this week. Charli has been socializing alot since her arrived home and he's a perfect angel when he's meeting everyone... once home well, he likes to be the boss. Quite a confident little (now) 9 week old pup! He is a real character and is very vocal about what he does and doesn't want. Boyd and I are learning alot of things with him!
Thought for the day...
Okay, why is my sock wet?