Welcome to
Path of Positivity
A unique challenge blog designed to inspire, nurture
and provide support for the soul by creating a positive path to follow...
Challenge #12 Peace
Peace Is The Song
Of Harmony In
Our Life....
Added a little bling and lace and popped up the image....
The sponsor this month....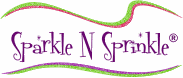 Sparkle N Sprinkle is a small company with a big heart owned and operated by Margaret Myers. SNS specializes in hand-mixed embossing powders and glitters. Our quality, deeply etched rubber stamps are closely cropped on Cling Mount Cushion ready for your acrylic block. Produced in our local Shoppe in Ruskin, Florida, the stamps are already indexed on a laminated color storage sheet for your convenience. SNS sells a variety of other paper crafting tools and products, including a new line of digital stamps and many other exclusive products. You can find Sparkle N Sprinkle on line at: http://sparklensprinkle.com
Life Goes On...
Ahhhh....spring.... is it really here? I'm looking forward to the days that it warms me to my bones.... Soon enough I guess!
I have a real little garden helper with Charli. He's loving to get his nose into whatever I'm doing in the yard so it does seem to take a lot longer to accomplish things. Still doing the house training and he's coming along. He knows when he's a bad boy and made a mistake and should have been outside. It's too funny as he's great once he's outside and does his 'duties' but there is always a twig, a leaf, a rock or anything that distracts him for the moment. We were talking about how we forget the whole puppy time and training with each dog; and that it seems to take forever! He's only 10 weeks old today and been with us for 2 weeks so we're all learning!
This is Charli before we picked him up at Carol & Rob's....
showing how is a great little gardener! This is a friend of Carol's holding him....
Dogs are miracles with paws.